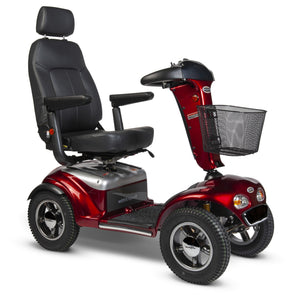 Scooters (See In-Store)
We have a variety of product options available in-store. Please stop by or contact us.
Mobility scooters can be helpful to those who have lost the ability to walk longer distances due to shortness of breath, strength, balance issues, or stamina. They are most often used outdoors because of their size and large turning radius, but more compact options are available to better suit indoor use and allow for easier transport. Our team will help you select the best option for your needs and budget. 
At MEDIchair NorthBC, we also offer accessories for your scooter such as canopies, baskets, cup holders, cane holders, and holders for ventilators, oxygen tanks, and feeding apparatus. See us in-store for selection available.