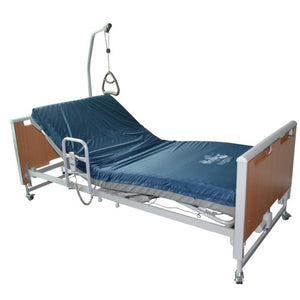 Beds & Sleep Surfaces (See In-Store)
We have a variety of product options available in-store. Please stop by or contact us.
Home care beds, bed rails, bedding protectors, orthopaedic pillows, and positioning products are all essential items to enhance bedroom accessibility for both those with limited mobility and their caregivers, and/or to help reduce the risk of skin shear or breakdown.
Caring for someone at home is easier with an adjustable bed, safety bed, or medical bed for home use.