MEDIchair NorthBC In-Store Showroom
MEDIchair NorthBC is proud to serve Northern BC with locations in Prince George and Quesnel. Our experienced Product Specialists are available during Store Hours: Monday to Friday, from 8:30am to 5:00pm in Prince George and from 10:00am to 3:00pm in Quesnel. Additional appointments outside of our regular store hours are available in Quesnel.
Although new to the online world, MEDIchair NorthBC has been serving Northern British Columbia for the last 25 years, and our experienced staff is second to none at sourcing, supplying and servicing Medical Equipment.
In-Store Products

We carry thousands of medical & accessibility products through our physical stores in Prince George and Quesnel. If you don't see something listed here, please stop by or contact us.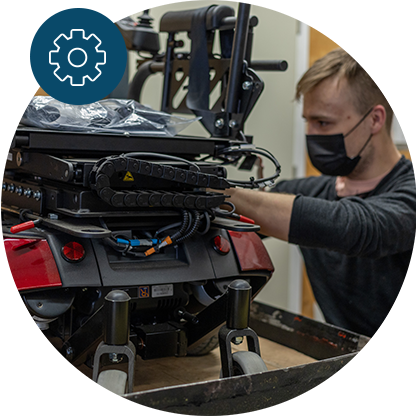 We understand that every client is unique, and situations and disabilities are therefore treated on an individual basis. Whether you're making an in-depth purchase that requires specialized trials and work with therapists, or a quick and simple choice from our showroom floor or online store, we want you to feel valued and confident in your decisions.
Because we know that medical equipment is not one size fits all we offer free in-home trials and demonstrations to ensure that our Technicians and Product Specialists are equipping you and your home with the right product and the right fit for you and your lifestyle. Whether it be a high-end rehab wheelchair with specialized seating or a more simplistic bath transfer bench, at MEDIchair NorthBC, making sure that a product works for you and your space is important to us. Please contact us to discuss options and solutions to your mobility questions.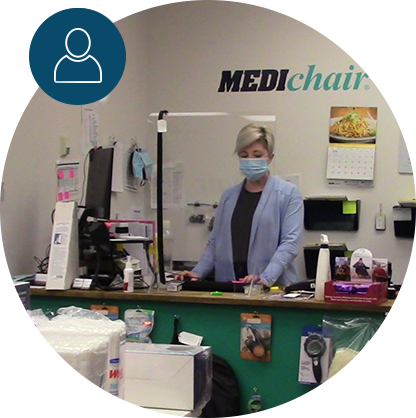 Both of our locations in Prince George and Quesnel are staffed by our experienced Product Specialists. From Wound Care and Ostomy Products to Walkers or Wheelchairs, their knowledge and expertise can help ensure that your visit is informative, effective, and above all, pleasant. With ample stock and resources at our fingertips, let us guide you through your purchase and help you find the product that meets all of your needs.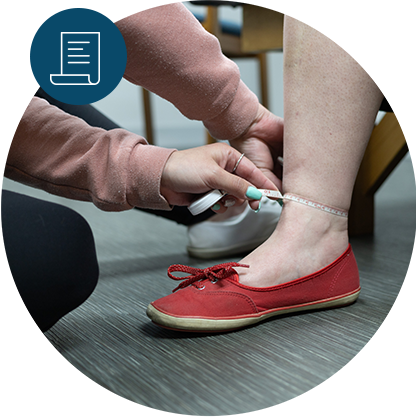 MEDIchair NorthBC is dedicated to making our customers feel at home. At our store in Prince George, we have an Assessment Room available for Therapists and clients; allowing for privacy when trialing equipment and for compression measures. The Assessment Room is equipped with a hospital bed, television, desk, ceiling track with lift, and a plinth, allowing for the piece of equipment to be tested accurately and in the privacy and comfort of a realistic setting.
Finding the best solution for you is, and always has been, our priority. We want your experience with us to be easy and stress free - an experience that you walk away from feeling confident and satisfied with the solutions that you've received. We are your Neighbours in Care, and we hope to see you soon!