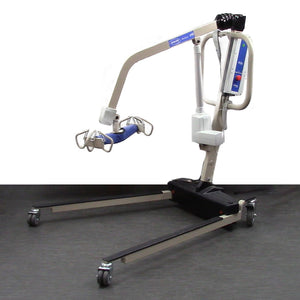 Floor Lifts (Requires Consultation)
These products require a consultation. Please contact us or visit us in-store.
Floor lifts are a versatile and mobile product designed to assist with transferring, positioning, supporting, or lifting a person in a variety of scenarios. Floor lifts offer many of the same transfer options as a ceiling lift, but via a more portable platform.