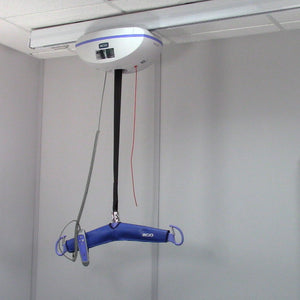 Ceiling Lifts (Requires Consultation)
These products require a consultation. Please contact us or visit us in-store.
Ceiling lifts assist with transferring a person from one device to another, within a room or between rooms. We have a variety of options available and will work with you to find the one that suits your needs.